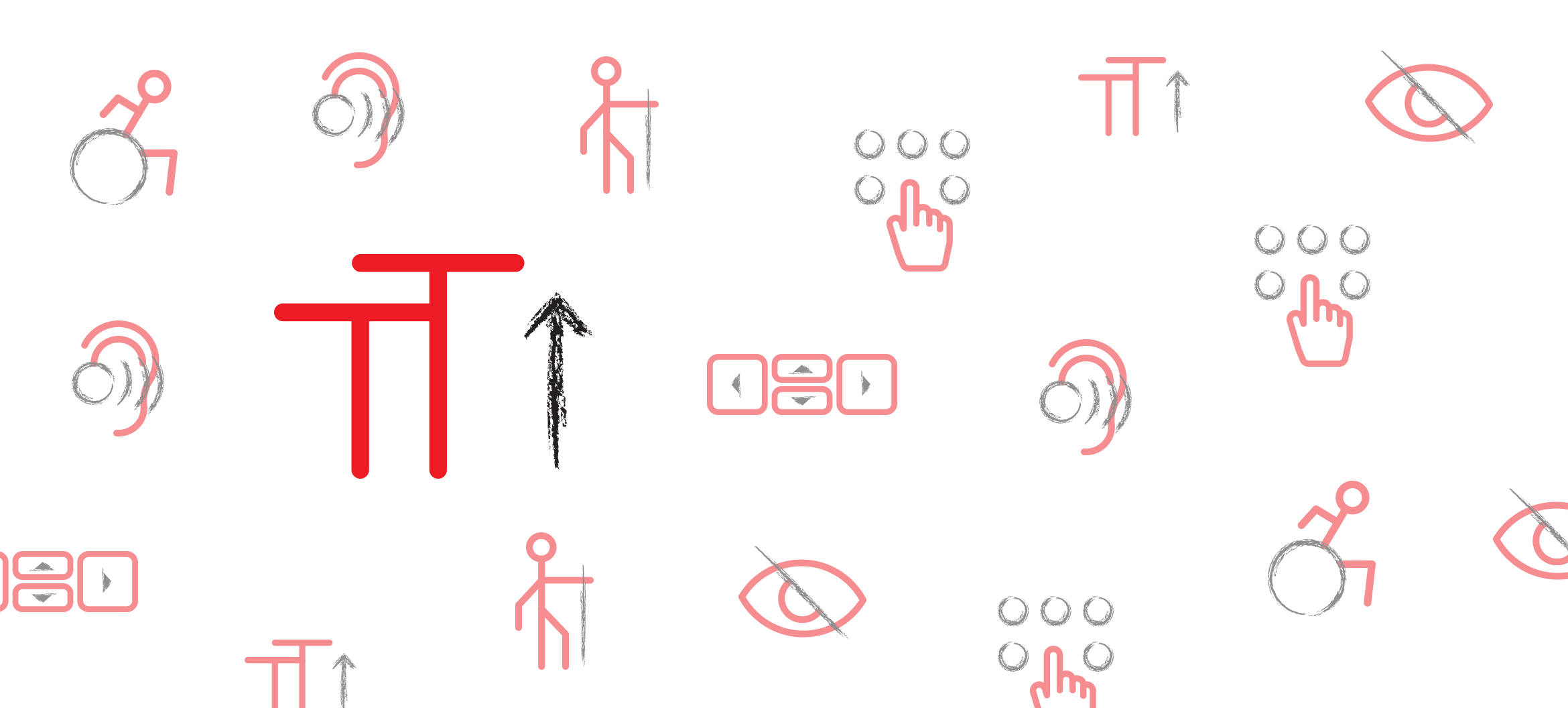 ---
07.02.2018
You may have noticed that a growing number of organizations are including an Accessibility Statement in their website. This week, Last Call Media joined the ranks and posted our own Accessibility Statement. What are these statements about, and why are they becoming popular?
An accessibility statement is a way for an organization to make public its commitment to accessibility. It shows that you are aware of the needs of the disability community and you are making an effort to ensure that they are met by your website. It also provides site visitors with information on how to get in touch with you if they have problems. This alone can be of great value - if you invite this interaction, you may be less likely to learn about an accessibility shortcoming by receiving notice that legal action is being taken against your site. 
Like all aspects of accessibility, creating an Accessibility Statement for your site is not a once-and-done action or a box you can check off and then forget about it. It's an ongoing process that includes these steps:
Perform an audit to identify goals and priorities for areas needing improvement.
Communicate clearly and succinctly with your primary audience.
Make a commitment to remedy the identified shortcomings, and follow through.
Revisit the statement periodically to ensure that newer content is accessible.
Do Your Homework
Before posting your accessibility statement, you will want to have an accessibility audit of your site. This can identify things that you may be able to correct quickly, as well as things that you have a plan for following up on. The date of your most recent audit should be included in your statement. If there is ongoing assessment, describe how it is being done.
What to Include in an Accessibility Statement
Since accessibility statements are not defined by the WCAG standards, Section 508 or any other set of standard or regulations, the content varies widely. Here are some basic elements that you should consider:
Make a statement - Provide a succinct statement of intent that lets visitors know that you are committed to making your site accessible to all visitors.
Set a benchmark - Identify the framework that you are using to measure your accessibility. For many organizations, this will be

WCAG

2.0 or 2.1 Level

AA

.
Document accomplishments - List the measures you have taken to ensure that your commitment is reflected in the website experience you are providing.
Be transparent - List any identified areas for improvement, including a timeline for achieving those improvements.
Provide alternatives - If applicable, provide visitors with information on how they can access the information or services that are not yet fully available on the website. Any fees or service charges that would normally apply for these requests should be waived for customers who cannot access them on your site due to a disability, and you should be sure to note that this will be the case.
Invite feedback - Let your visitors know that you welcome their feedback and you want to hear from them if they encounter any difficulties not identified in your statement.
The absence of a standard format can make the initial effort of creating an accessibility statement seem daunting at first; a blank page is more intimidating than a fill-in-the-blanks form. However, it also allows you to tailor the statement so that you can place emphasis where you need to.
Remember your Audience
When preparing an accessibility statement, keep in mind who the statement is really intended for. The primary audience to be targeting is someone with a disability who was not able to accomplish what they set out to do when visiting your site.
Some statements include informative sections with links to websites of the W3C and other organizations where information about standards and techniques can be found. Others have instructions for text zooming in different browsers, information about screen readers and where to obtain screen reader software, and links to WCAG standards.
Technical information might be helpful to some visitors, but the first thing a disabled visitor wants to do at that moment may not be reading the details of the WCAG standards. More likely, they want to finish their task or send you feedback. Let them know how to do it and make that information easy to find.
You Don't Have to Be Perfect
It's OK to make mention of efforts that are still in progress. For example, you may be very diligent about adding appropriate alternative text to functional images on your site, but you may have loads of legacy content that was migrated in without useful alt text or with no alt text. In the section where you document your achievement and features, you can note that your images have alt text, but note that this statement applies only to content added after a certain date. In the section where you list areas that are still working on achieving compliance, note that this work is ongoing. Most importantly, follow up on your commitments. Images in event listings from five years ago might not be your top priority, but a popular blog post that still gets traffic should be on your to-do list. Set aside some time on a regular basis to make progress on any stated commitments.
Writing an accessibility statement can be a great way to help establish the the importance of accessibility within your company culture. 
Everybody Wins!
Preparing an accessibility statement has benefits for many stakeholders. For the site owner, going through the steps of preparing the statement will provide increased empathy for the wide range of experiences site visitors may have. It also gives the site owner a more clear understanding of any potential trouble spots. Easy problems can be resolved quickly and solutions to thornier issues can be evaluated and planned based on the resources needed.
For site visitors with disabilities, fewer problems will be encountered, and a means for communicating problems to the site owner will be available. Finally, all visitors will benefit from the improvements in overall user experience that often result from improving the accessibility of a website.
I found a number of issues in my audit of the LCM website. Many of these could be easily remedied with minor code changes and adjustments to font size or color. Fixing these issues led to additional testing that revealed some new issues. For example, the functionality of our "Load More" button was not moving the focus to the newly added content after it was loaded. One of our very clever developers devised a solution that he plans to contribute back to the open source community. 
If you are interested in help with improving the accessibility of your site, drop us a note!