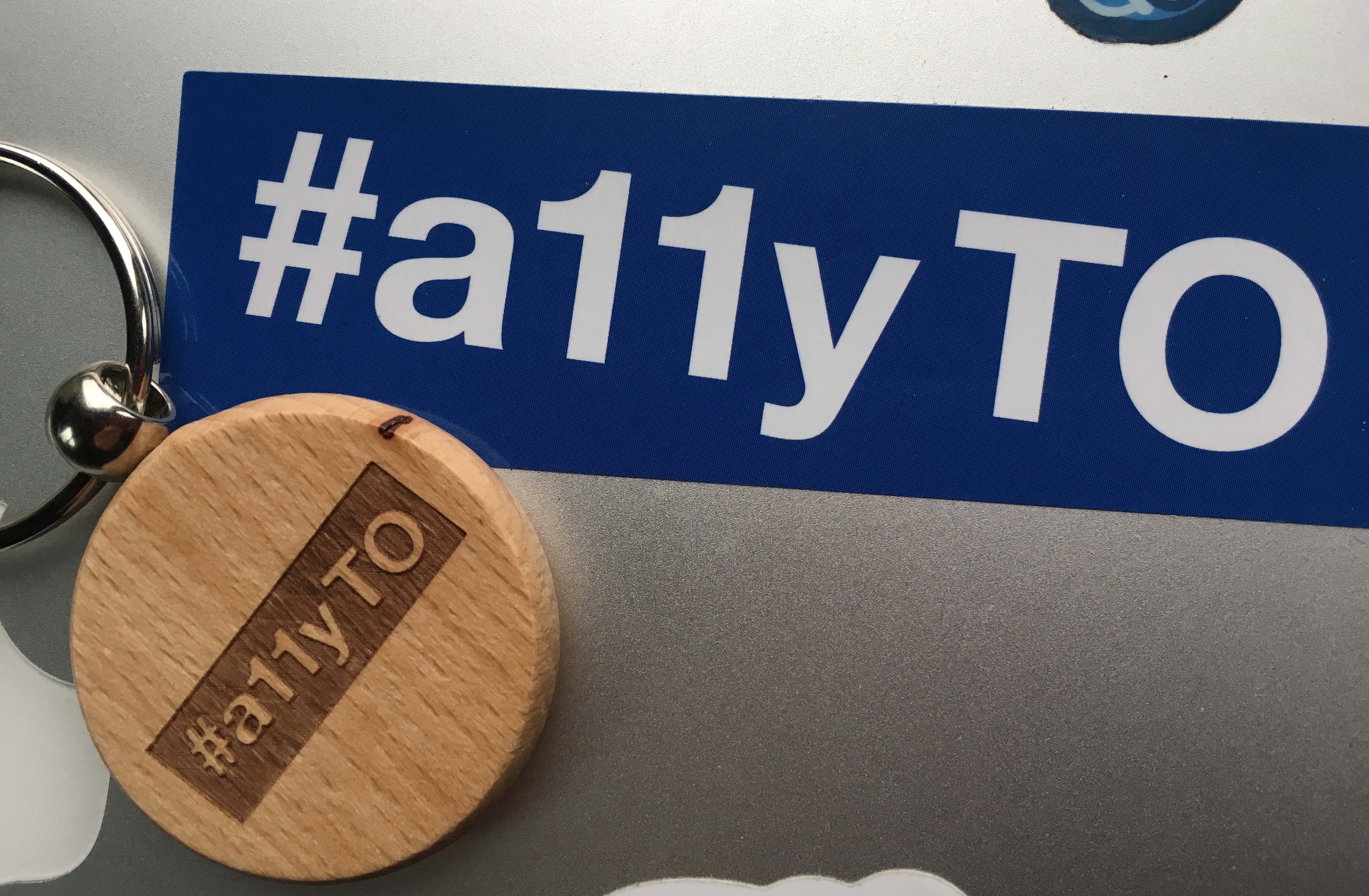 ---
11.05.2018
What do you bring home from a conference, besides stickers and swag? A11yTO sent me home with lots of great memories and lots to think about. 
The fun stuff
Sometimes I like to have dessert first, so I'll cover the fun stuff first!
The city of Toronto
Toronto is a rapidly growing city with a vibrant downtown. I really wanted to get beyond the heart waterfront district, where a lot of new development is happening, to see what Toronto is really like. For $7 (CAD), I bought a 24-hour pass to use the Bike Share Toronto. It was absolutely a blast and I covered a tremendous amount of territory. You can even use them at night! Definitely a great way to see the city.
The Toronto accessibility community
Toronto has an a large and engaged group of accessibility practitioners. The #a11yTO Meetup group has over 1,500 members! Most of the people I met from the Toronto are were from different companies, yet they all seemed to know each other and play together. There were fun gatherings after both days with lots of wide-ranging conversations, and those were a big part of making me feel like I could easily connect with people. I think the quality of the conference and the welcoming atmosphere were a reflection of that community, so a big thumbs up for #a11yTO!
The real stuff
The organizers of this conference assembled a truly international all-star cast of speakers, and the venue was outstanding.
The #
A11

yTO conference

The playlist of talks covered a wide range of topics and the quality of the presentations was really remarkable. As I mentioned in an earlier post, this was a one-track conference, so there were no agonizing decisions about which talk to attend. It also meant that I listened to some talks that I might not have picked, and some of those were the most memorable. For example, I had not really thought much about game accessibility since I am not a gamer, but the talk by Ian Hamilton on this topic gave me a whole new insight about how profoundly they can change people's lives. Vanessa Wells made me ponder a lot of things that I never would have thought of about captioning. There were plenty of talks that focused on code (even some live coding), but there was also so much more! Talks about interaction design, virtual reality, data verbalization, user research and many other topics were included in the mix. 
The venue
As a final note, I just have to mention how impressed I was with the conference space at the Telus Digital building. There was ample room for all 300 attendees in the presentation area, but even if you were not near the front you didn't have to miss a thing. In addition to the large screen behind the stage, there were additional screens on both sides of the room. There was also live captioning, and live signing for all of the talks. The photo below from @parvdesa on twitter shows the full setup.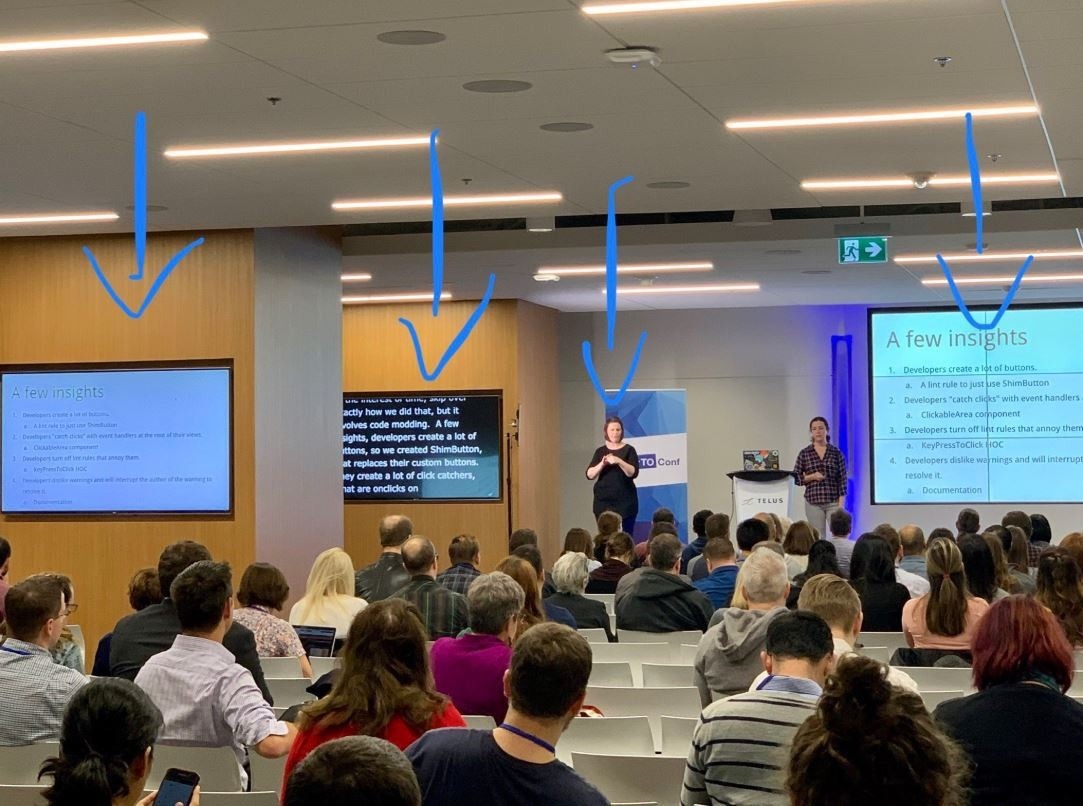 There were plenty of moments when I didn't quite catch what someone said on stage, or when my ADHD mind wandered for a moment, and I was able to catch up right away by looking at the captions. Behind the scenes was an impressive audiovisual control room, with people to dash out to the stage when needed. There were attendees with a variety of visible and non-visible disabilities, and it was impressive to see the commitment to accommodating all. 
I'm definitely hoping to return next year, and I hope I'll meet you there!