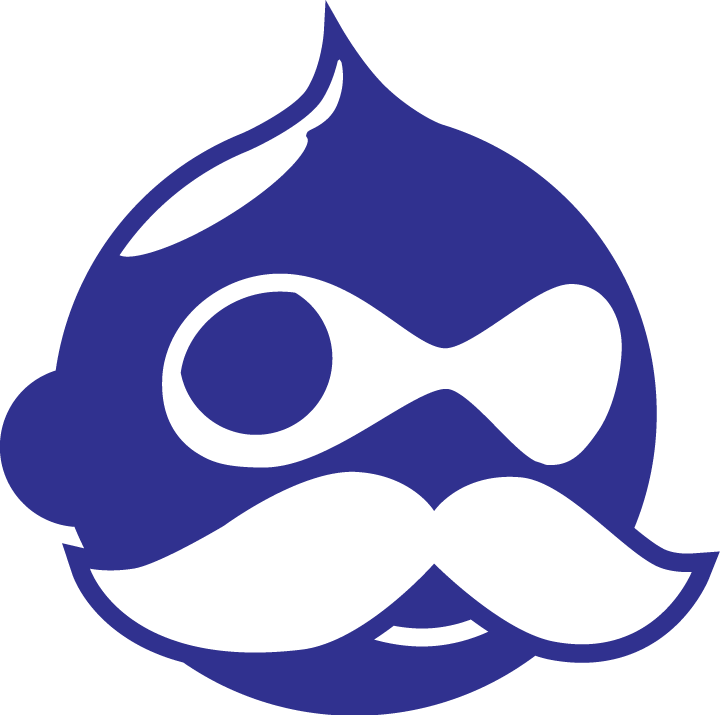 "There aren't enough words of thanks for Colin and Last Call Media. Amazing site design, fabulous t-shirts, awesome stickers!"
Liz Lipinski, Baltimore Drupal Camp
Selected Work Examples
Expand
Branding Computational Cardiology.
Telling the story of the personal virtual heart.
Last Call Media partnered with the Computational Cardiology Lab at the Institute for Computational Medicine at Johns Hopkins University to establish a unique and approachable identity and website design for their very technical work. This work was completed in only two design sprints.
The Trayanova Lab of Computational Cardiology represented a rare intersection of art and science.
Discovery
During discovery, which consisted of an extensive on-site meeting, we learned a few important facts about Computational Cardiology that served as guiding lights for the design work we did with them. First, we learned about what they do. In a nutshell, Computational Cardiology creates virtual models of hearts that can be used for diagnosis or study. (Saving everyone the messy business of taking real hearts out of people's bodies which can be, let's say, not particularly healthy for the subject.) Here's an Endgadget article about one of their recent studies.
Computational Cardiology uses design as a tool to set themselves apart from their peers and get attention drawn to their important work.
Our second big takeaway from discovery is that Computational Cardiology places a high value on design, a quality they told us can be rare in the scientific community. As such, Computational Cardiology uses design as a tool to set themselves apart from their peers and get attention drawn to their important work. And beyond just good design, they wanted a distinctive, exciting look. The leadership at Computational Cardiology has a keen eye for art and fashion, and they felt it was important that this sensibility be reflected in their identity. This was music to our ears!
Getting alignment
With all this in mind, we developed a few aesthetic directions that we could use to get creative alignment. These directions mostly represented Computational Cardiology's identity using the bold, artistic direction they expressed to us, along with some more conservative elements to make sure a full range of choices was available for consideration. After quickly responding to some of the bolder directions, we selected the elements we thought worked especially well and went to work developing a unified direction based around them.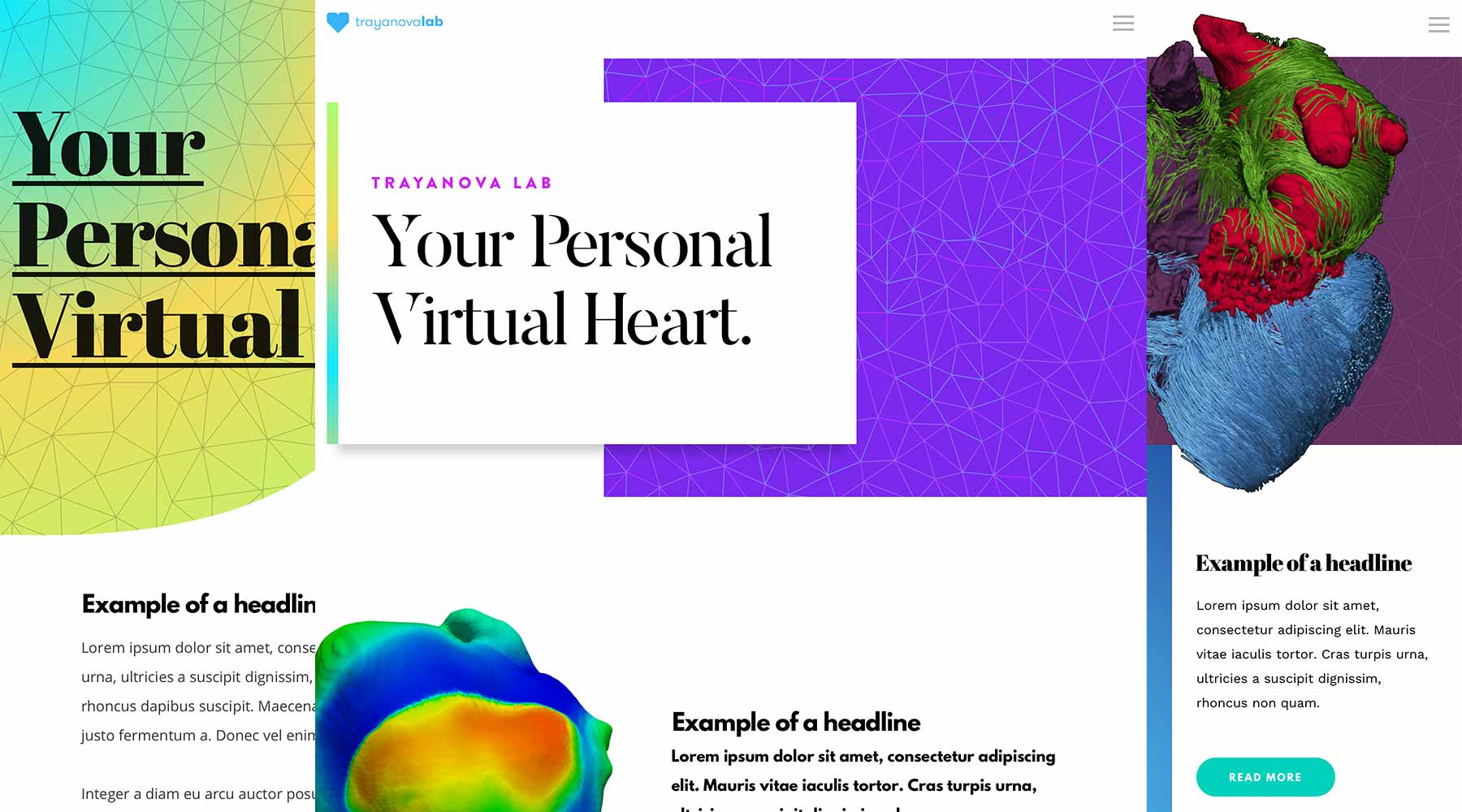 Our work has heart
One of those elements was a graphite illustration of Computational Cardiology's computer models of hearts. That drawing would go through multiple iterations before taking the final form seen on the site, all of which can be seen below.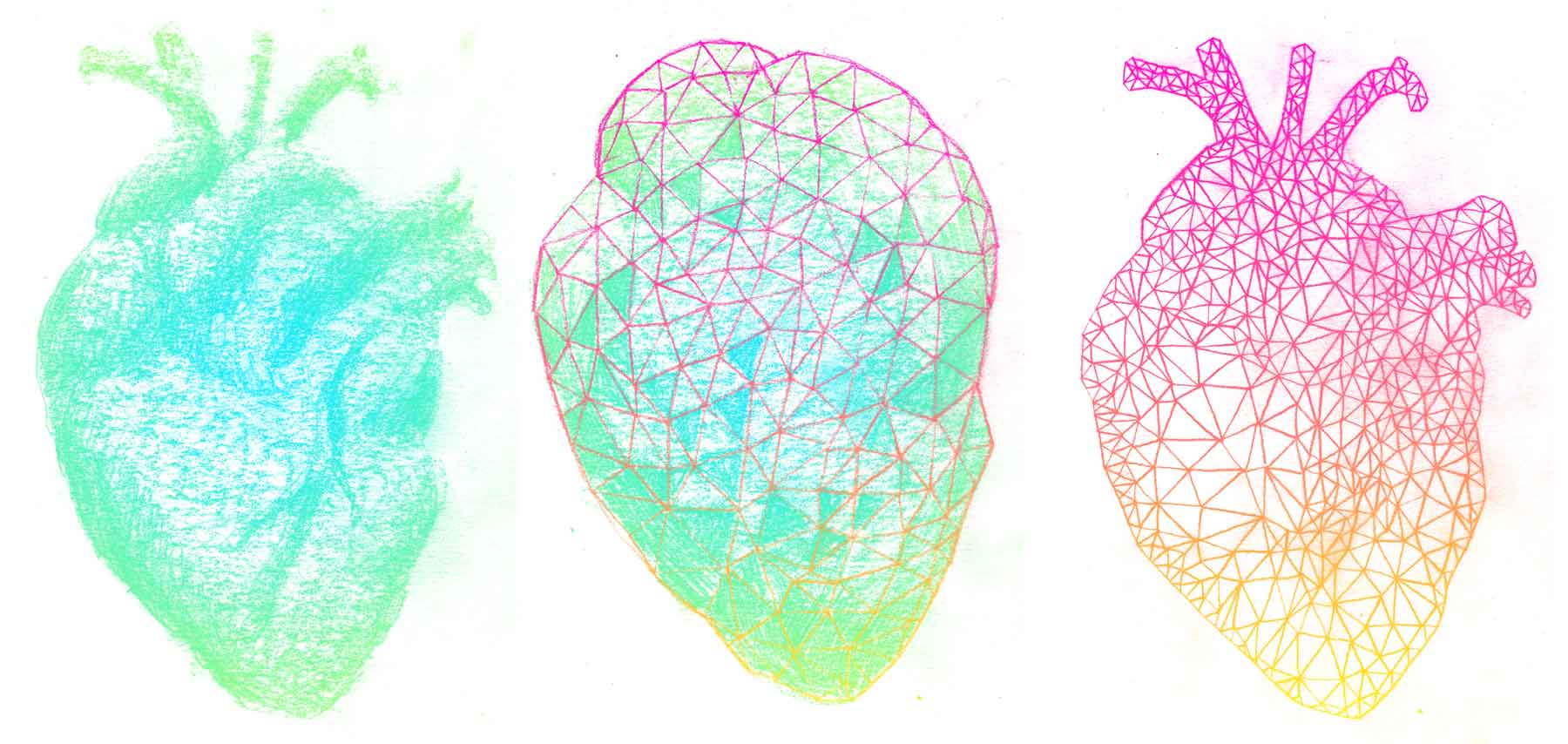 Designing a logo
Our Creative Director Nolan was able to quickly design a thematically dense logo in a very short amount of time. The heart icon, rendered with angles to reinforce the theme of technology, is surrounded by brackets, indicating that the heart is made of computer code. Those brackets also represent the two "C"s of Computational Cardiology and the negative space between them creates a cross, a symbol commonly used to indicate healthcare.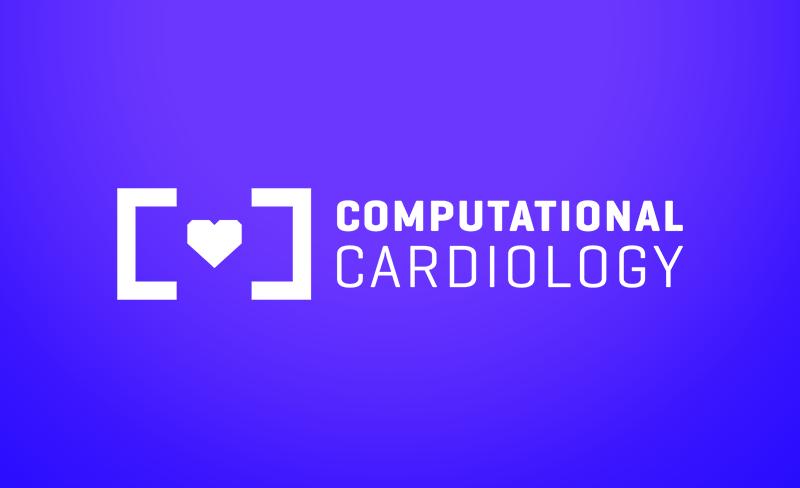 Building the site
Throughout the design process we remained aware that Computational Cardiology would be building the site themselves, and frequently checked in with their in-house developer to make sure we weren't designing anything that would be problematic for them. After the designs were complete we provided them with the assets they'd need to build the site, which they did using the service Webflow. That the final, developed version of the site (which can be seen here) is so faithful to our designs is a testament to both their developer's skill and the robust functionality of Webflow!
Driven by the need to have a compelling presence in place for the year-end graduate student application season, Last Call Media worked within a tight timeline to design a new logo and a distinctive and approachable visual experience that showcases the lab's groundbreaking work with illustrations that were drawn by hand in-house. The project completed in two agile design sprints.
Expand
Fun and impactful design for inclusive tech event.
The New England Regional Developers Summit (NERDS) came to Last Call Media for a site design that would support their inclusive, educational agenda for their upcoming 2017 event.
Strategy
Last Call employed a few different site strategies in order to best serve NERDS and their users. First, we boiled their content down to short bursts that either told site users everything they needed to know or linked them to where they need to go to complete an action (like signing up for the email newsletter or submitting a session).

We then decided to present each of these pieces of content in a slide of their own, leveraging this modular strategy to organize content depending on audience. We made sure that each slide was flexible and could be updated as needed as the event draws nearer (as "Submit a Session" turns into "Session Schedule," for example).
Lil
NERD

y

To give NERDS an immediate, personable (and literal) face, we decided to develop a mascot. The feel of the NERD logo evoked the 70's to us, and we decided to use Mr. Men, one of that era's most famous cartoons, as inspiration. The result was Lil' NERDy. Lil' NERDy is memorable and adaptable, meaning she can be used in a variety of ways at any size to instantly remind people of the friendly and inclusive nature of NERDS.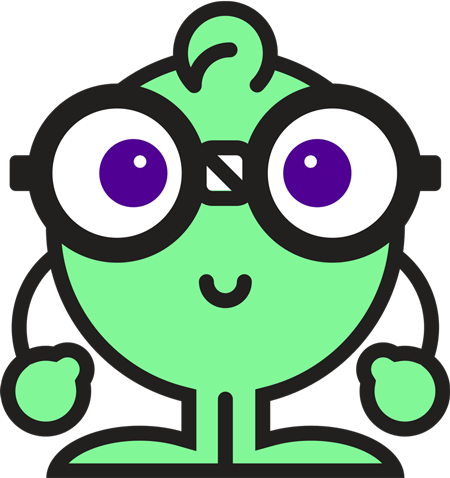 Site Design
Using Lil' NERDy as an asset, the site strategy was then implemented to produce a bold, fresh site design. The design uses strong typography and bright colors to create an impactful and informative experience.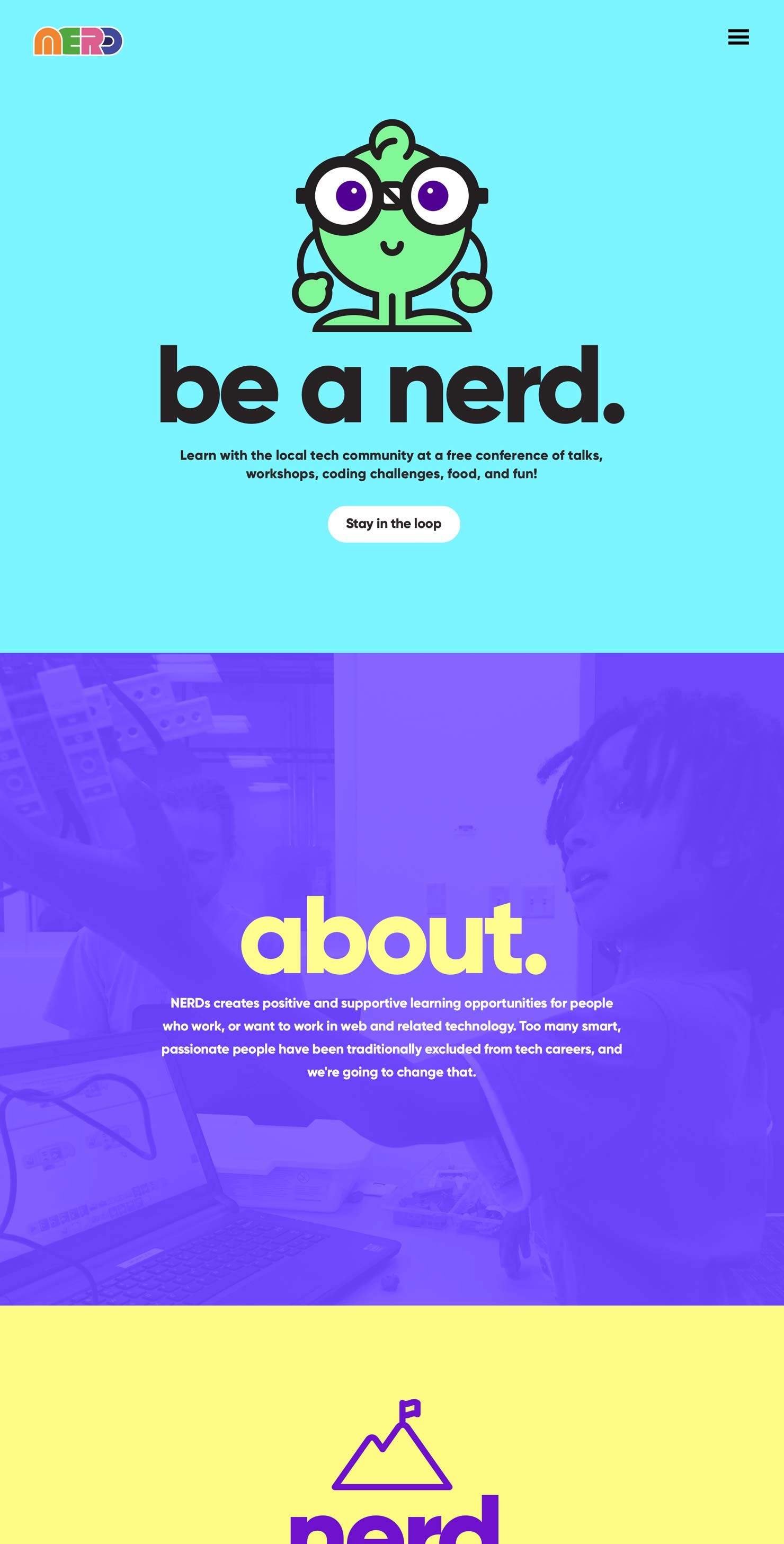 NERDS walked away with a fun, efficient site that keeps users informed and delighted as their event draws closer.
Expand
Branding and design for site and event collateral.
Last Call Media makes it a priority to give back to the Drupal community, so we were excited when the nice folks at Baltimore Drupal Camp reached out to us for branding and design.
Getting alignment
For the discovery phase, we had some in-depth conversations with the team at Baltimore Drupal Camp about design trends on the web, and which ones we wanted to explore for this project. We decided that the designs should express both the historic and the punk sensibilities of Fells Point, the neighborhood the event was to take place in, while also paying homage to Frederick Douglass, as the venue was the great Frederick Douglass-Isaac Myers Maritime Park.
Drupal Boh logo
Baltimore Drupal Camp had in previous years done a few mash-ups of the Drupal and National Bohemian logos in previous years (the National Bohemian logo being the unofficial logo of Baltimore), and we were excited to try our hand at it. We produced a clean, durable logo that was used in all our subsequent material and that the Baltimore Drupal Camp also adopted for use across their social media platforms. Baltimore's own Not Mr. Boh even gave it a shout-out on Twitter.

Illustrations
In order to capture the historic and punk aspects of Fells Point that we discussed during discovery, we produced a series of gritty, vibrantly colored illustrations for use as visual assets on the site.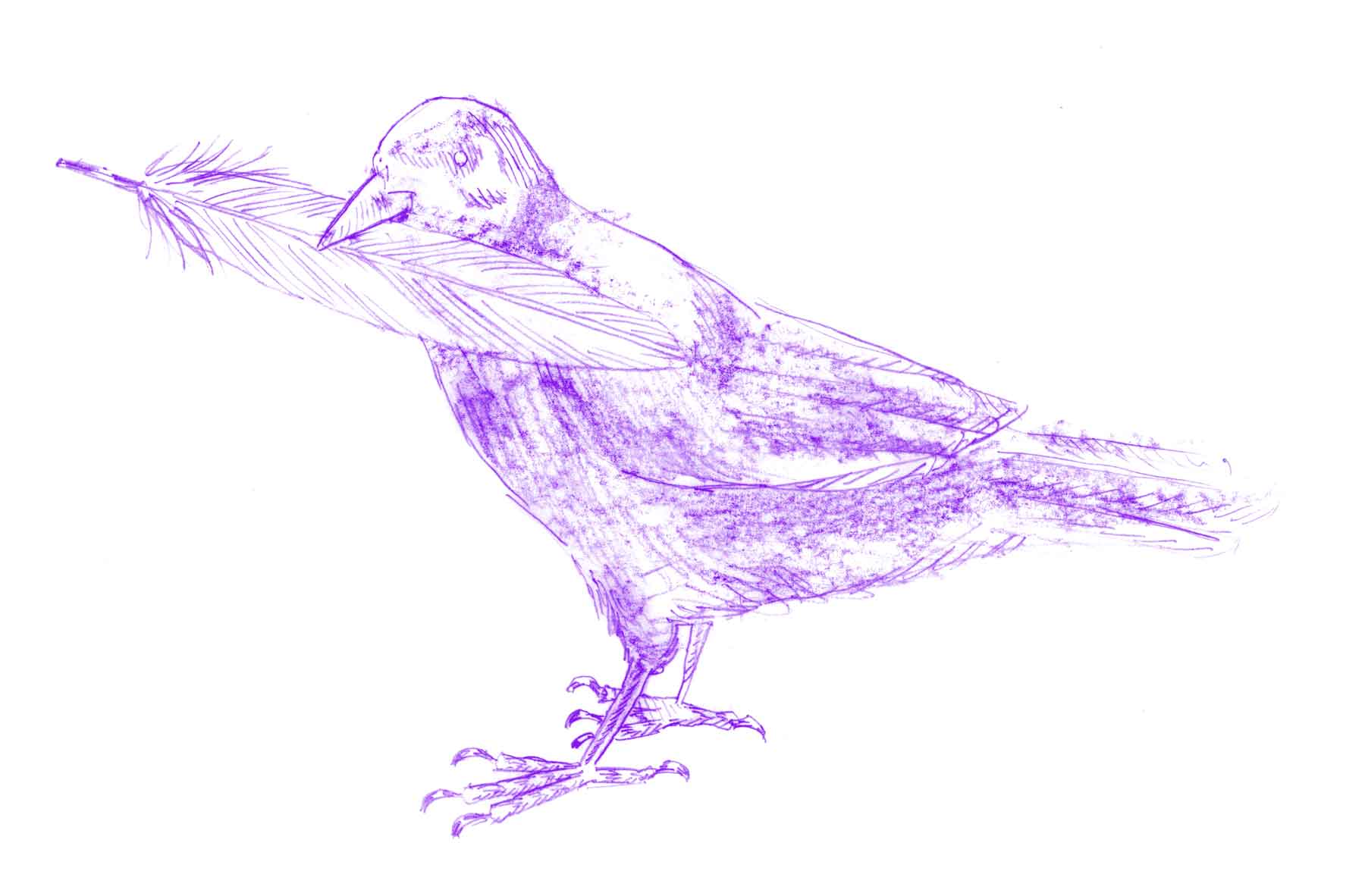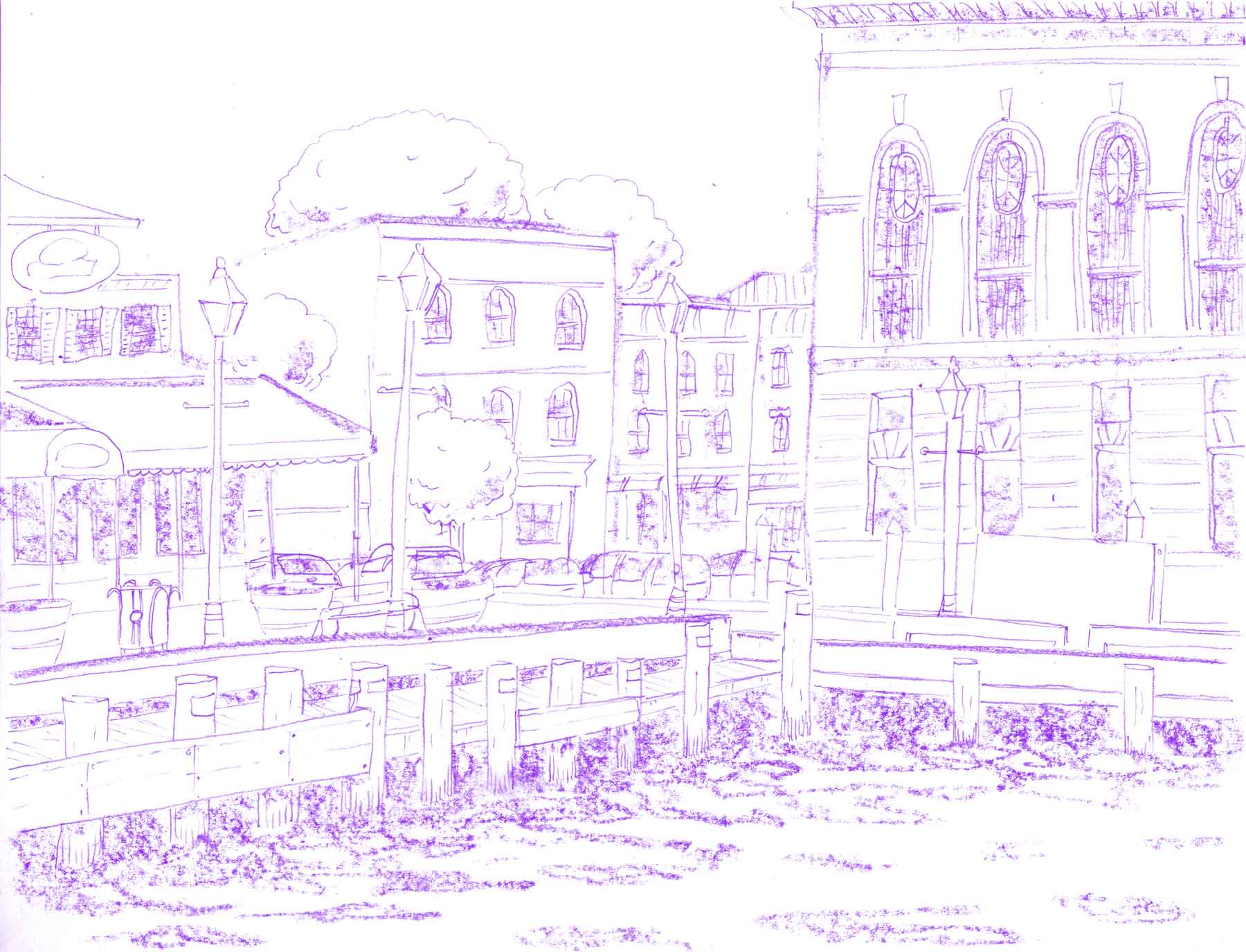 Site Design
Taking both the direction we established in discovery and the assets we generated, we produced a design deliverable for the Baltimore Drupal Camp website. Because the site would change so much as the event got closer (and "Submit Your Session" became "Schedule", among other changes) we needed to deliver a wide-ranging design that would account for multiple versions of the site.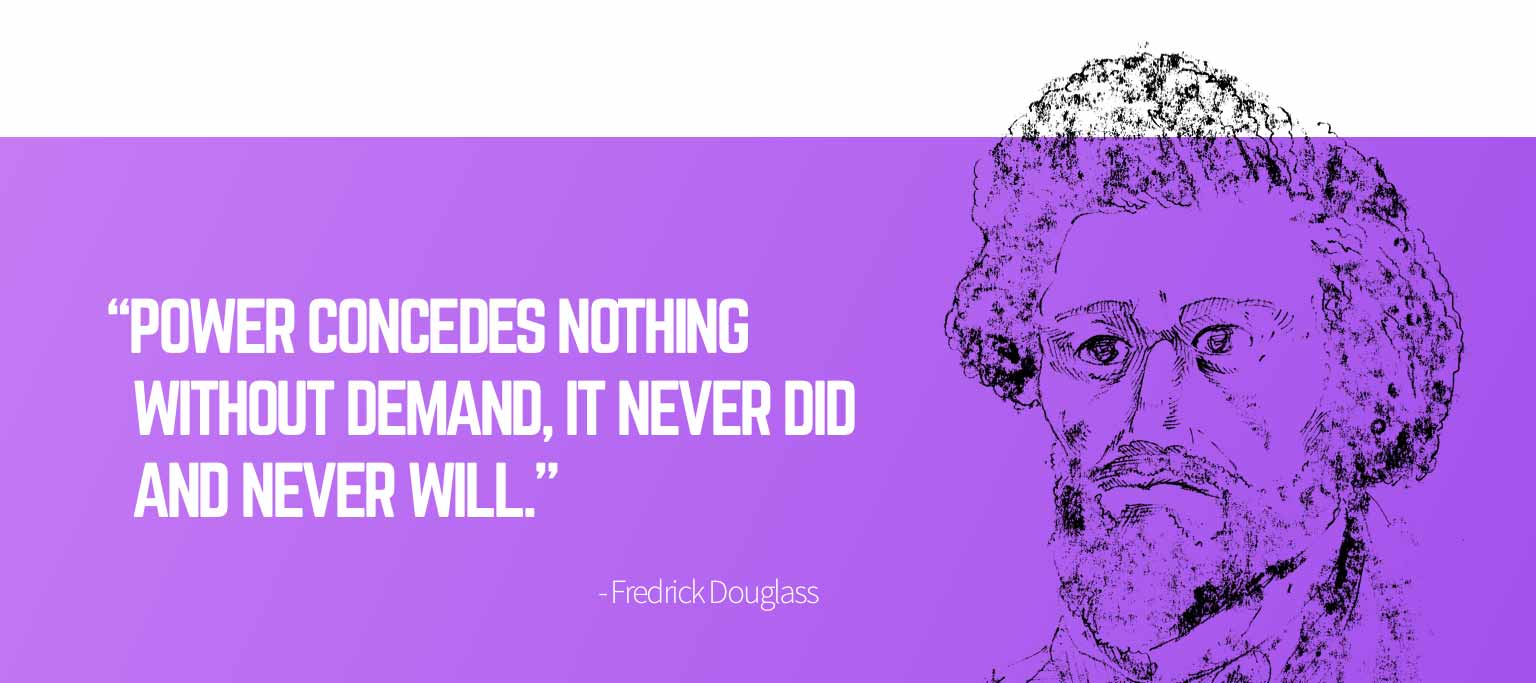 We worked with the team at Baltimore Drupal Camp while we created the designs and formatted them for handoff, enjoying a productive information exchange about tools and process while we were at it.
There aren't enough words of thanks for Colin and Last Call Media. Amazing site design, fabulous t-shirts, awesome stickers! You are Drupal!

Liz Lipinski, Baltimore Drupal Camp
Event Material
We were thrilled to see the aesthetic and assets we generated for this project in use on event collateral on the day of the camp itself. Congrats to the Baltimore Drupal Camp on a successful 2016!