Expand
Redesign and upgrade for Dr.G.
An upgrade to increased conversions, better sales, and more flexibility.
Competitive Advantage was experiencing a decline in their online sales. Their existing website was outdated and originally built as hundreds of static HTML pages, some inconsistent with the others. Additionally, the main site was originally laid over top of an aging proprietary eCommerce solution that wasn't serving their needs or their customers well.
We worked with Competitive Advantage to update the design of their website, port it to the most current version of Drupal, and migrate away from their former eCommerce system to Commerce. Improvements to the checkout workflow were implemented, product images were updated, and full content control was given to Competitive Advantage to maintain product copy.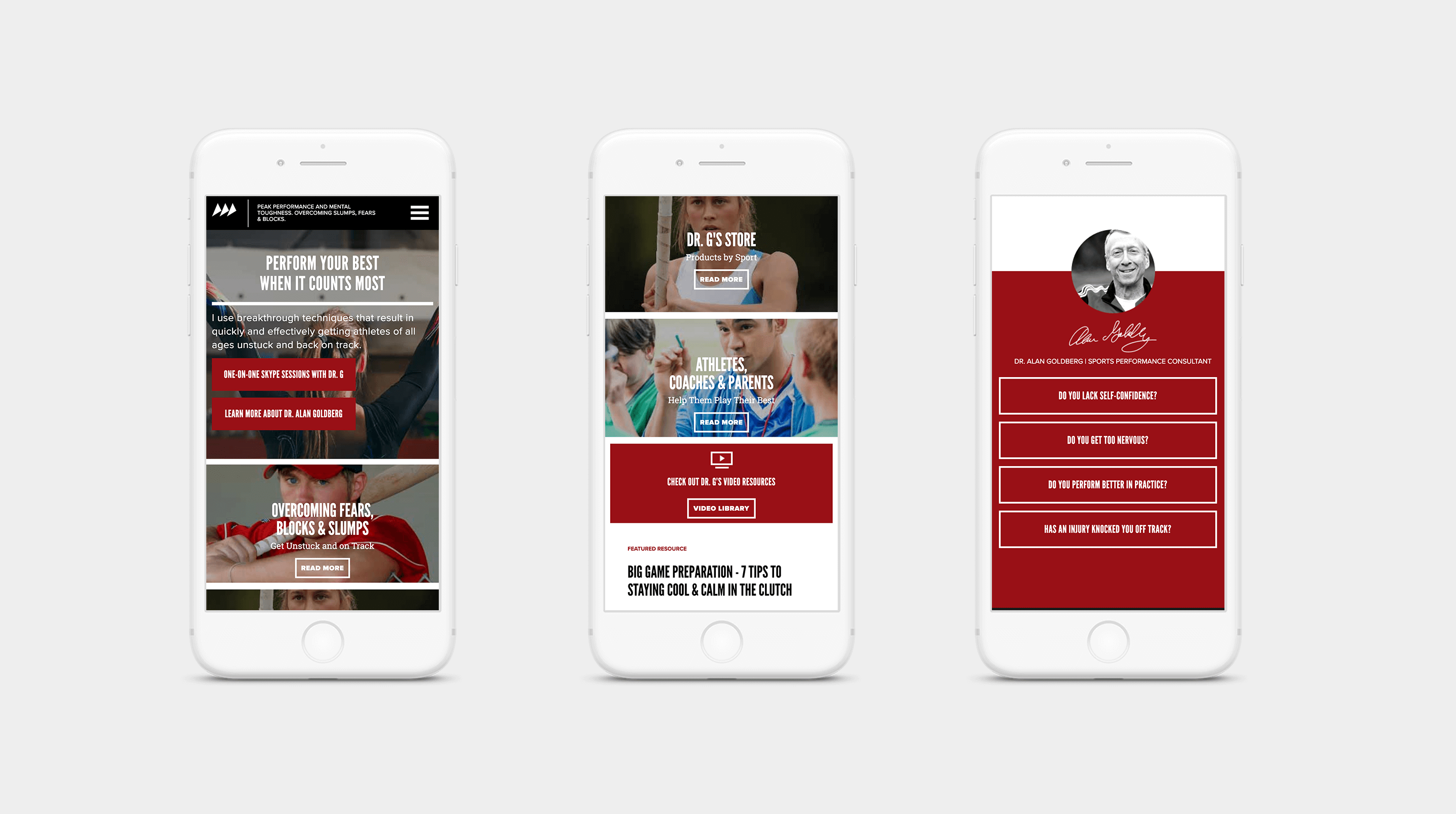 Since the transition, Competitive Advantage has seen their eCommerce sales far exceed their expectations and more than double in volume from their previous site.
We truly appreciate everything you have done for us.

Dr. Alan Goldberg, Sports Performance Consultant