Expand
Streamlined, vibrant website for young professionals.
The Yale Entrepreneurial Institute sought a design and technical implementation partner to assist with the redesign of their website. As YEI grew in size and scope, it wanted to project an image more consistent with an entrepreneurial spirit, as opposed to its former, more academically-focused website.
Strategy
The Yale Entrepreneurial Institute was at a crossroads when they reached out to Last Call Media for a rethink of their web presence. Having previously based their identity around their position as an organization inside Yale, they were looking to transition to an identity that embraced the wider culture of young professionals. Last Call delivered a site design that achieved this through an open layout and bold color and font choices. We also worked with YEI to strategize a smooth user experience despite a complicated site structure, and a system of landing pages that deliver custom content based on user persona or interest.
Design
We delivered a round of style tiles to YEI depicting three potential aesthetic directions for the site. The first was conservative, being subtle in tone. The second was the boldest, utilizing a bright purple overlay on the hero image. The third was a medium between the first two, utilizing some comparatively moderate, punchy colors against an open layout.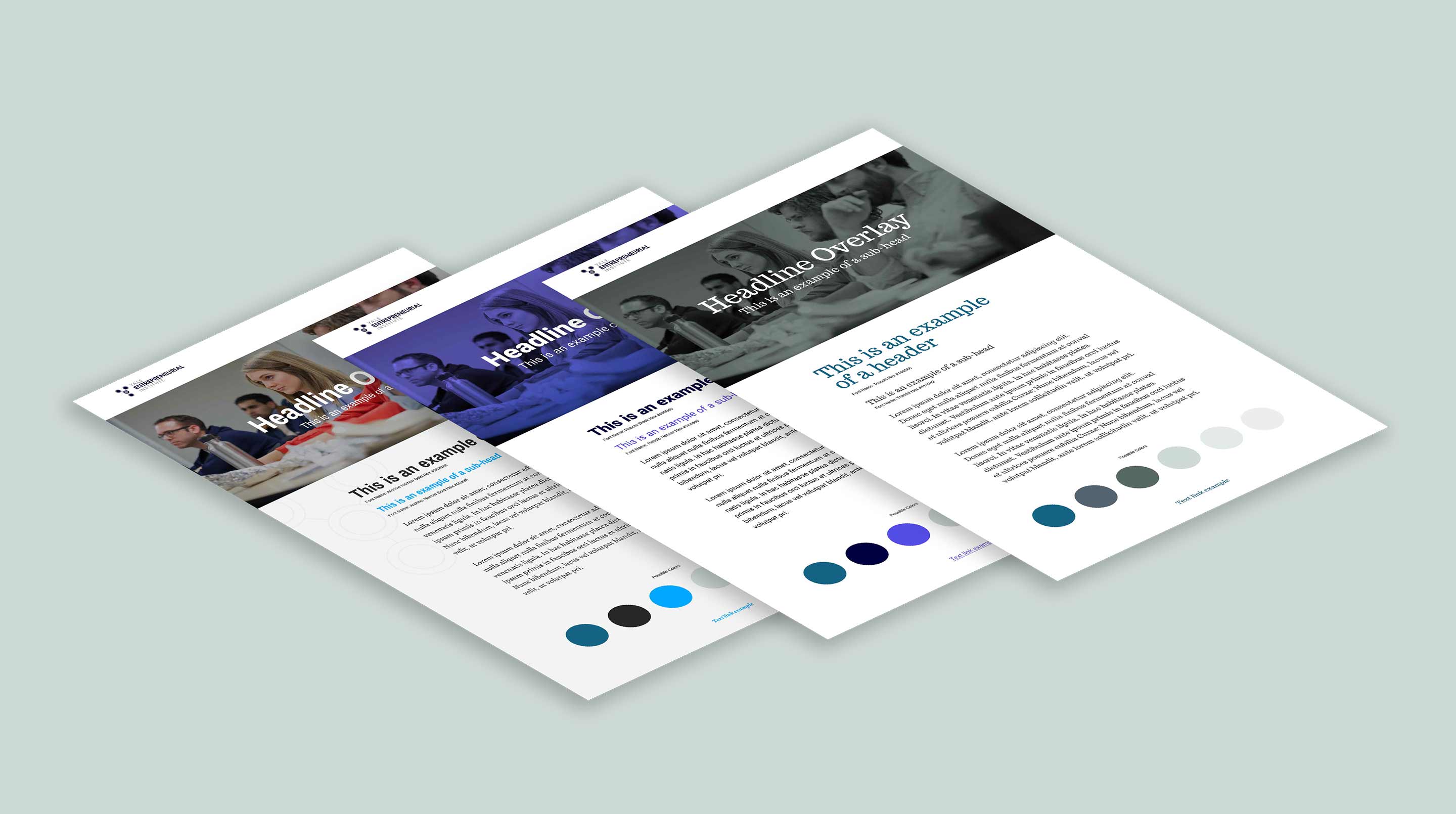 The aesthetic in the third style tile is what wound up being selected, which we then applied to a full round of designs as shown below on the Homepage design.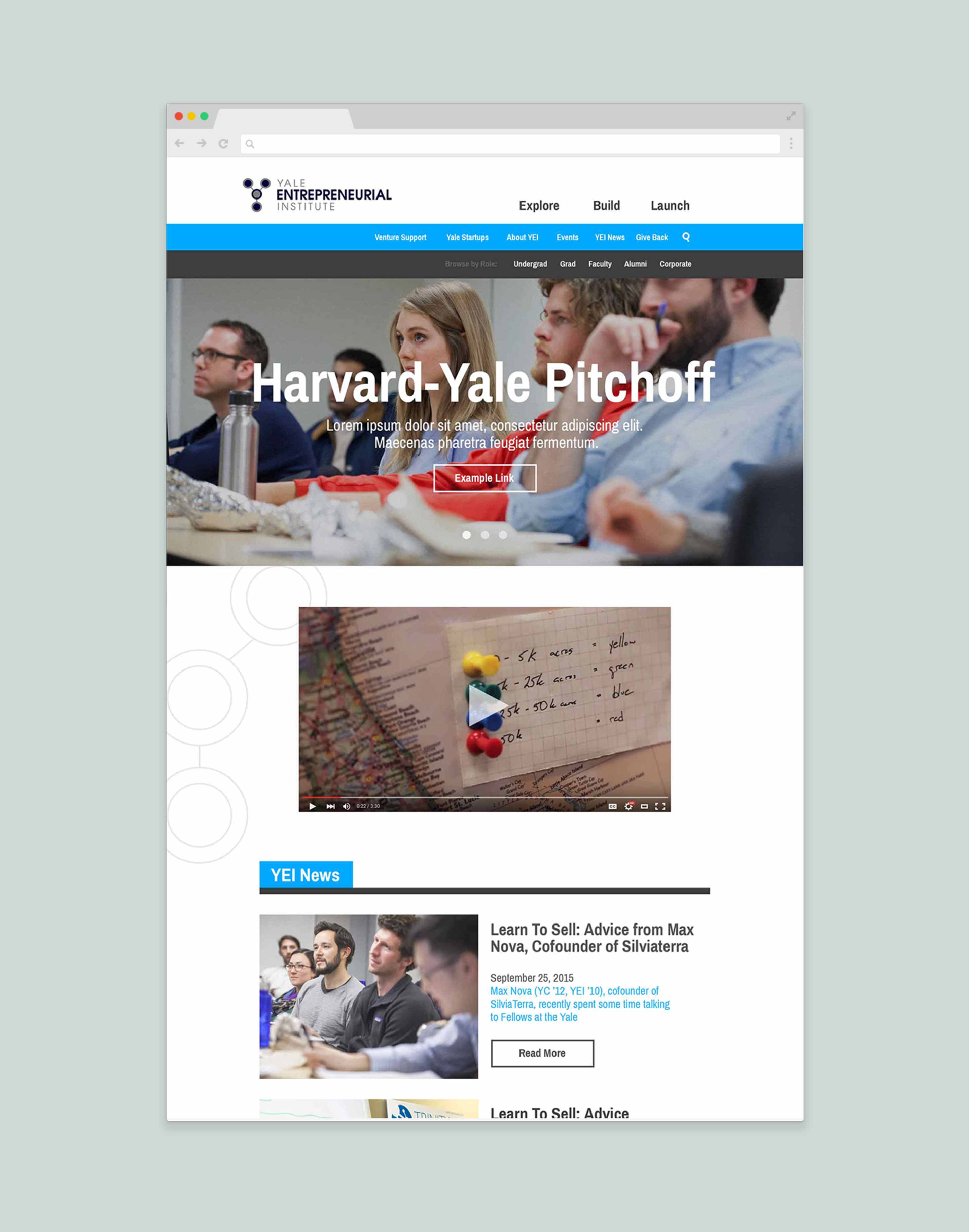 Last Call Media created an open and engaging user experience that communicated YEI's vibrant personality while being an efficient tool for users to interact with and learn about YEI.