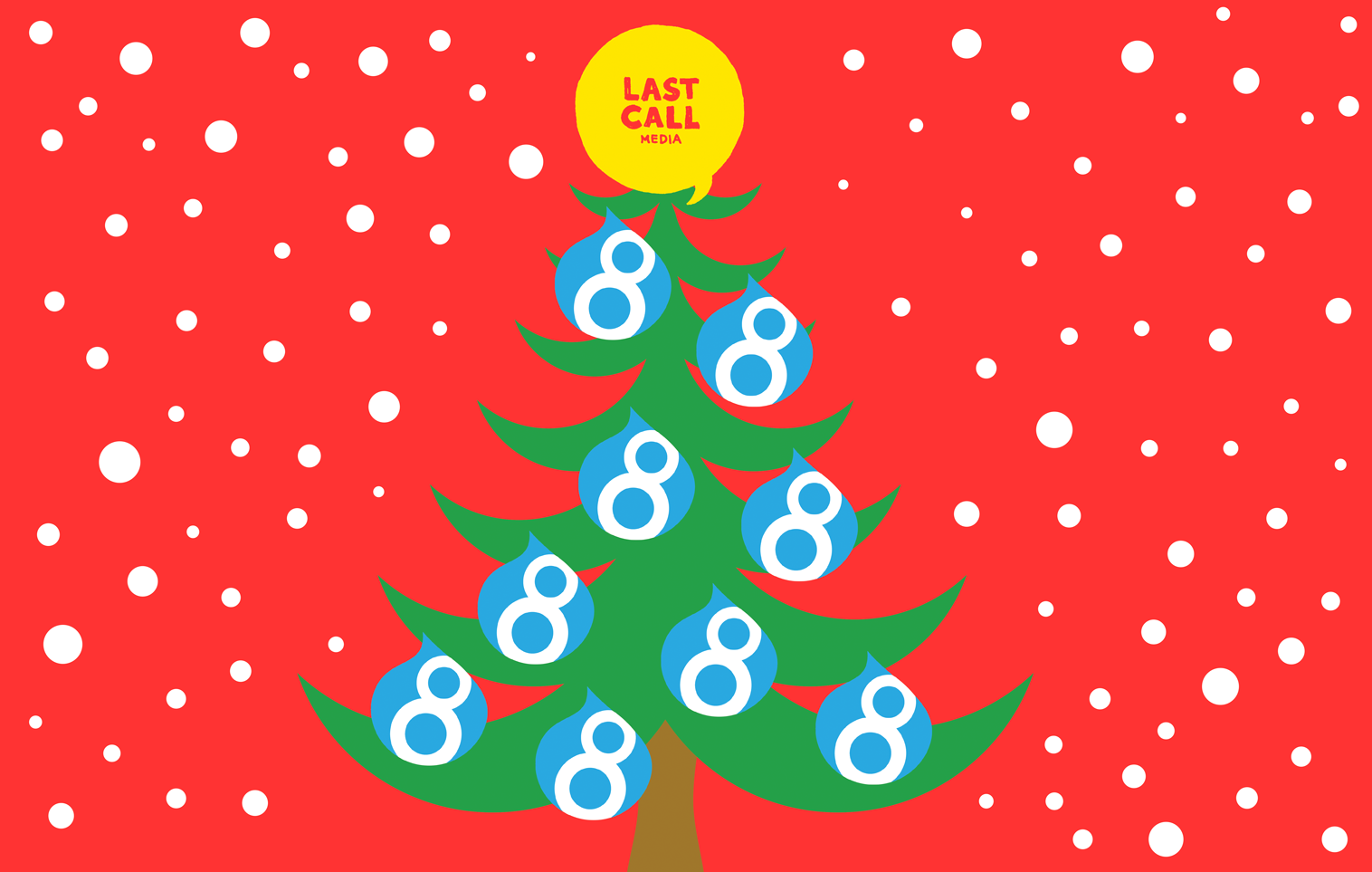 ---
12.23.2013
There's a new toy on the horizon and we've delivered it early in time for the holidays. Yes, we're talking about Drupal 8, the next iteration of our favorite open-source content management system.

Last Call collectively decided to take an educated risk on developing our new site in Drupal 8, and we're stoked to have the first phase of the project ready to reveal: the Last Call Media blog. (You can read all about how Colin approached the design, too, if technical isn't your thing.)
Our CTO, Rob Bayliss, has a lot to be excited about: "Given our own curiosity, and the fact that some of our clients have already been asking about it, we decided to rebuild our blog on Drupal 8. It was, at times, a terribly painful experience. I cannot help but mention the 6 hours all of our developers spent staring at a white screen trying to figure out how to actually USE the configuration management system."
(At this point, the author paused, wondering if Rob seriously wanted to say that. He did.)
"But we prevailed," he continued. (Phew!) "Once we figured out our workflow, there wasn't actually much difference between developing a fully loaded Drupal 7 site, and developing a Drupal 8 site."
The most exciting, and probably the most useful change from Drupal 7 is that the amount of new features rolled into Core this time around make it easy for developers to build a site from scratch. There are hundreds of new features out of the box with Drupal 8, including many which evolved from contributed modules in Drupal 7. Drupal 8 represents an evolutionary leap in the way sites are developed using Drupal. With the inclusion of things like configuration management, views, web services, more field types, and other things, it's now possible to launch a moderately complex website with no additional modules needed. This wouldn't have been possible in Drupal 6 or 7, but this time it's something that everyone's enthusiastic about.
What's more, content entry for Drupal 8 is pretty much a cinch—the now-out-of-the-box WYSIWYG editor, which caused more of a stir in the community than you might imagine, offers a whole new way to integrate content into a project. For many companies considering using Drupal as its CMS, the need for coding-capable content creators could, at times, be a pit stop. Not only does Drupal 8 Core have a really easy, intuitive WYSIWYG editor, it also offers in-place editing from the main page—once the published content is already live. Did you accidentally say THAN instead of THEN? Easy peasy fix, and you don't even have to futz around in the back end to do it. It's never the big mistakes we miss—this makes it easy to catch the little ones on the fly. 
Have questions about the development process? You can tweet Rob at @rbayliss and ask him, or email us at [email protected]. 
See Rob's technical post here.