Randolph-Macon Academy desired a responsive digital experience that incorporated a consistent, compelling design focused on furthering the school's mission, and that could easily be modified by appropriate staff with the proper permissions.
We were able to deliver modern visual stylings and multimedia capabilities that loaded quickly and performed optimally, while incorporating best practices for analytics, social media integration, and search engine optimization.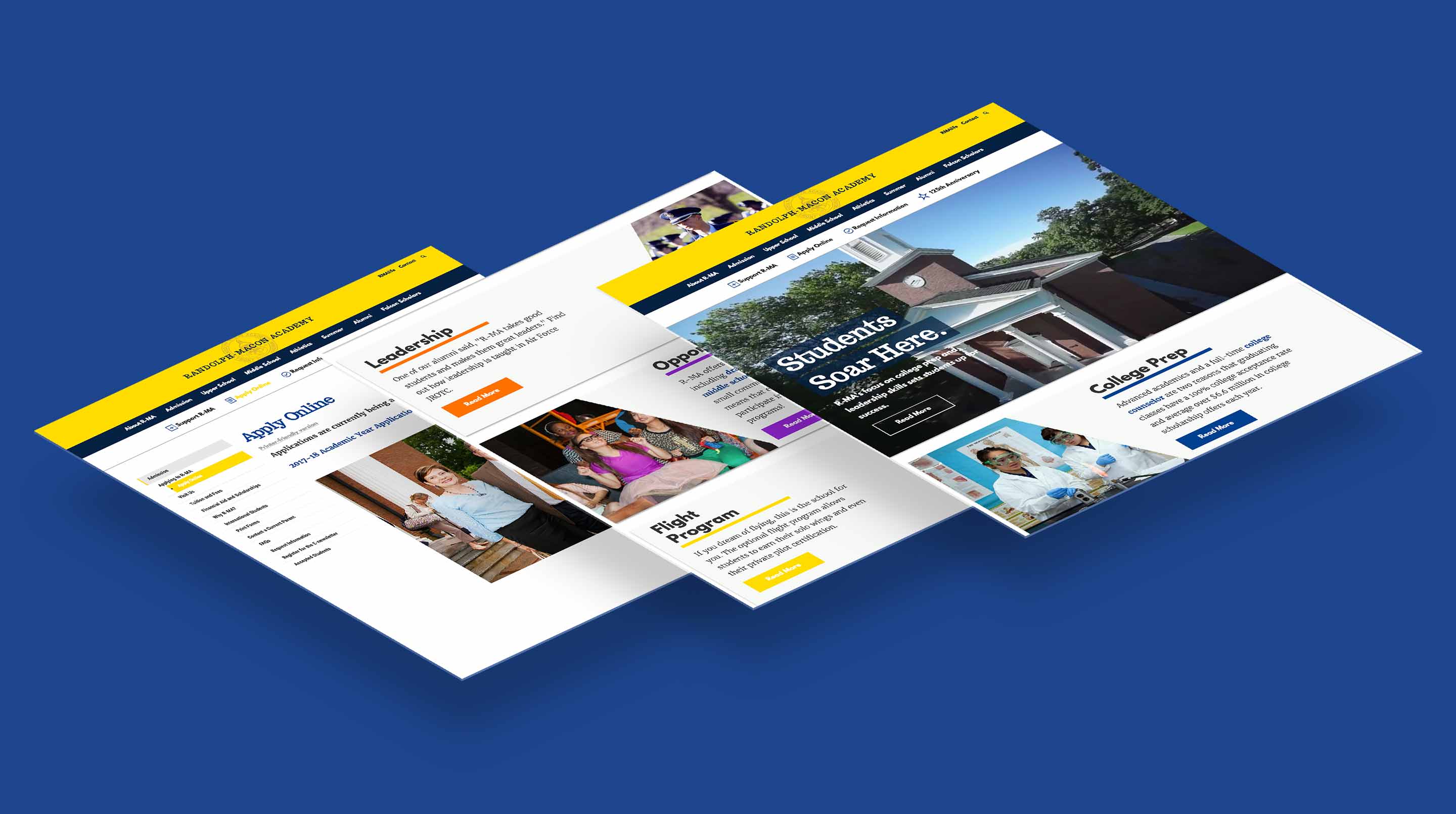 In addition to informing prospective students and their families about the school, the site met the needs of other important stakeholders such as current parents, current students, alumni, faculty, and staff— each of whom had their own needs from the site. The site also housed faculty and staff human resource forms and information, serving as an intranet behind the scenes.