---
05.31.2014
We got pretty busy this past May giving back to Drupal and the local community here by preparing for, then delivering on, two big events: 5/28 Last Call Sprint Day on NERDs and the 5/31 Drupal Global Training Day.
5/28 Sprint Day:
NERD

s

This month's company sprint day was dedicated to the nonprofit NERDs project. We focused on fixing and upgrading its Conference Organizing Distribution (COD) of Drupal as well as nearly completing the programming of its new site design for its upcoming September Summit. 
The New England Regional Developers, Inc purpose is to organize, educate and advance the skills of web designers and developers in the New England region. It seeks to do this primarily through nurturing a self-sustaining mentoring community for its local IT industry.
We are very much on board with this mission and find that collaborating to move this project a great step forward is very rewarding.
The first issue we tackled was due to the rapid development cycles that configured the site initially. Most COD features were overridden and conflicting in complicated ways. We reverted all features and moved the many overrides into custom modules. We then upgraded to the latest and greatest COD. We spent the rest of the sprint building and theming the site for the designs contributed by Sweet and Fizzy. It won't be long now before the site is relaunched!
Sneak Peak:

Please take a good look at NERDs and get involved!
5/31: Drupal Global Training Day
Drupal Global Training Days is an initiative by the Drupal Association to introduce new and beginning users to Drupal.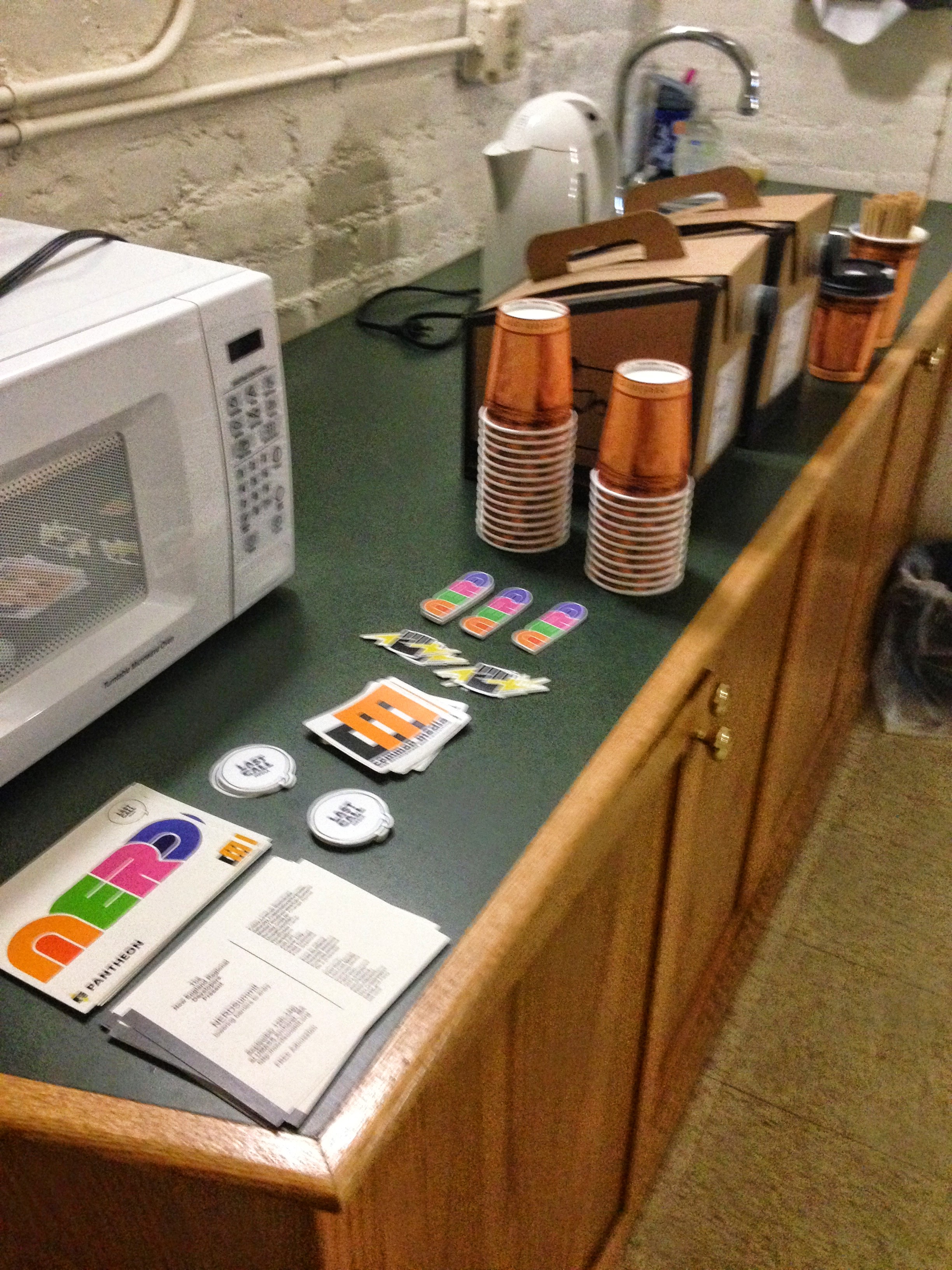 To educate participants on "What is Drupal?" the Last Call team developed the following training agenda:
20 min Drupal overview (Kelly Albrecht)
30 min Drupal for basic websites (Kelly McCabe)
15 min Q and A
30 min Drupal in the enterprise (Rob Bayliss)
15 min Q and A
10 min break
2 hours hands-on exercises Thinking in Drupal (Kelly Albrecht with the rest of the team helping unstick people)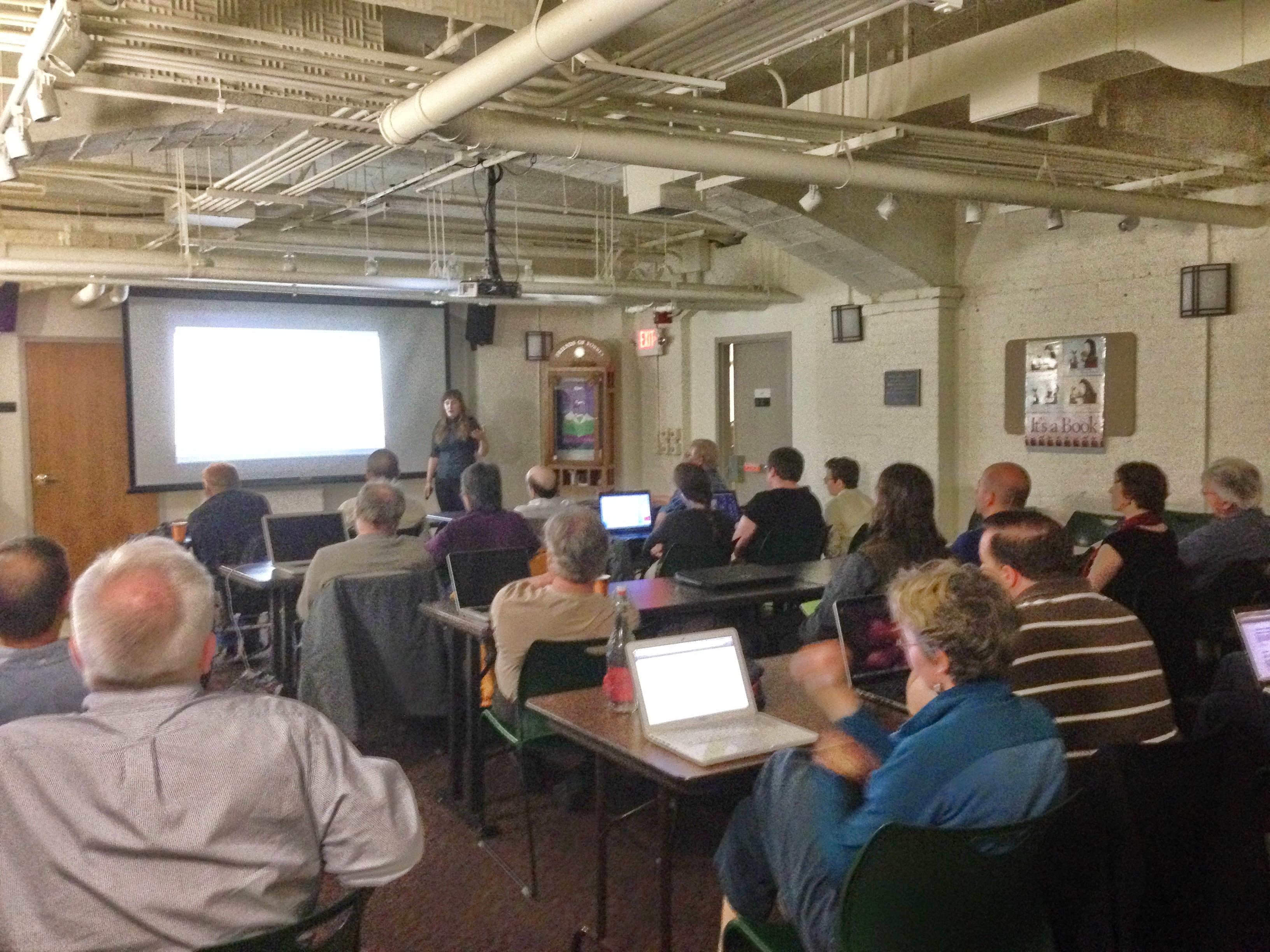 Thanks to a packed room of about 35 amazing folks, we did a ton of Drupal learning! The slides for all the presentations (as well as some nice praise we received) are posted to the NERDs event's page.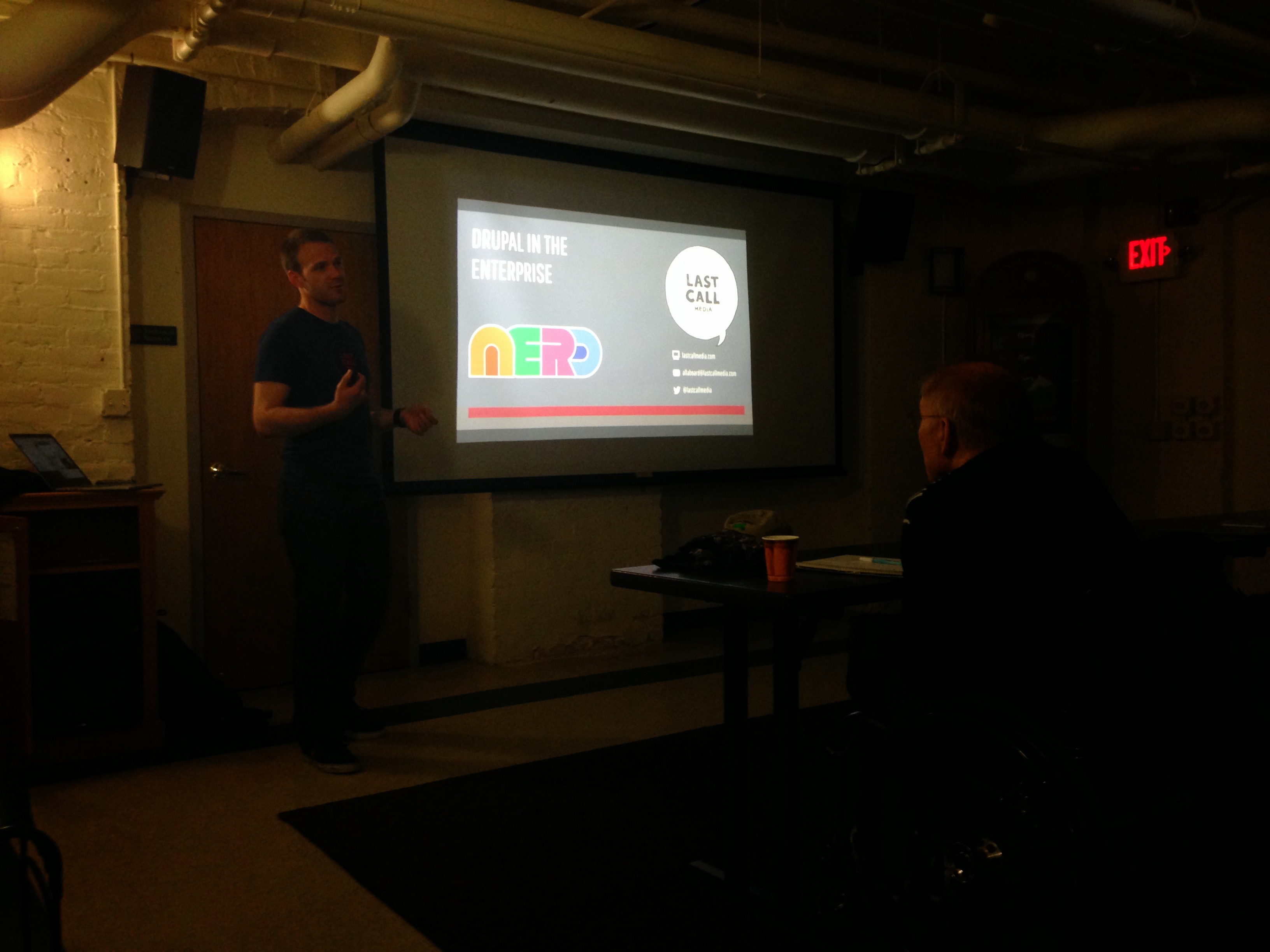 Keep an eye out for future trainings from us like this!