Expand
Annual Fund's 25th Anniversary Campaign.
The Advancement Department of Amherst College needed an updated brochure to support their efforts of encouraging donations to the Annual Fund's 25th Anniversary Program campaign. Last Call Media was excited to build upon our technical experience migrating Amherst to Drupal and in building the Title IX iOS App with a project that could showcase our marketing strategy and design talents.
The twenty-fifth anniversary year is an important one for advancement activities. Alumni have generally attained career and financial stability by this time, and it is an important moment in which to encourage a lifetime habit of giving to Amherst College. Amherst needed an accessible and compelling visual that would explain a complicated funding program. Working within existing guidelines and style templates, we worked with the Annual Fund to build a tri-fold brochure that plainly communicated the benefits and procedures of giving during the five years leading up to and including an alumnus' twenty-fifth anniversary reunion year.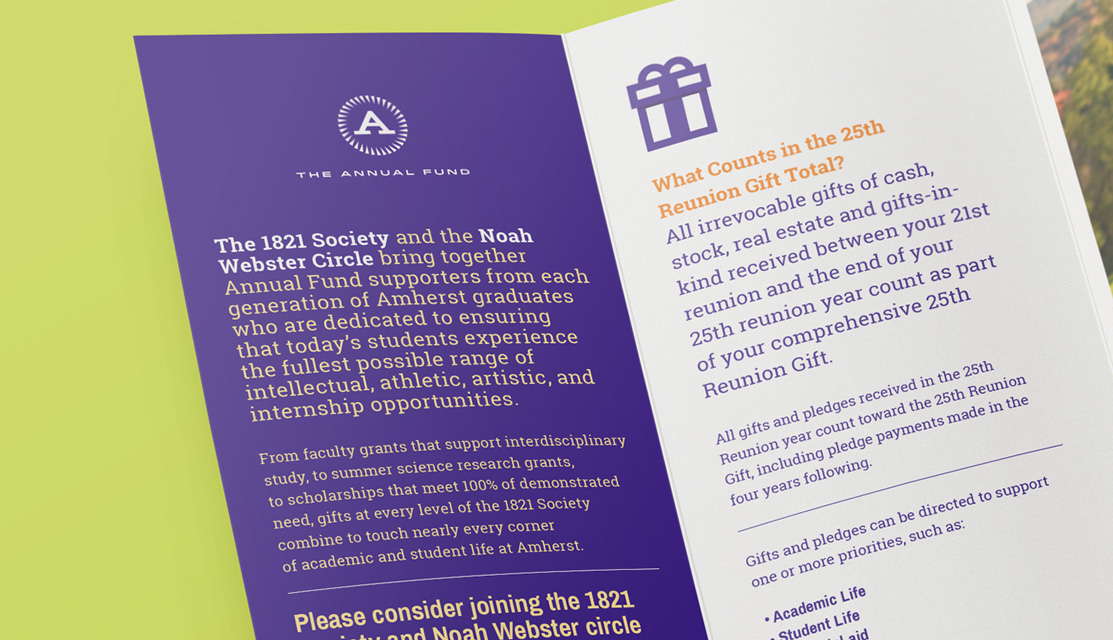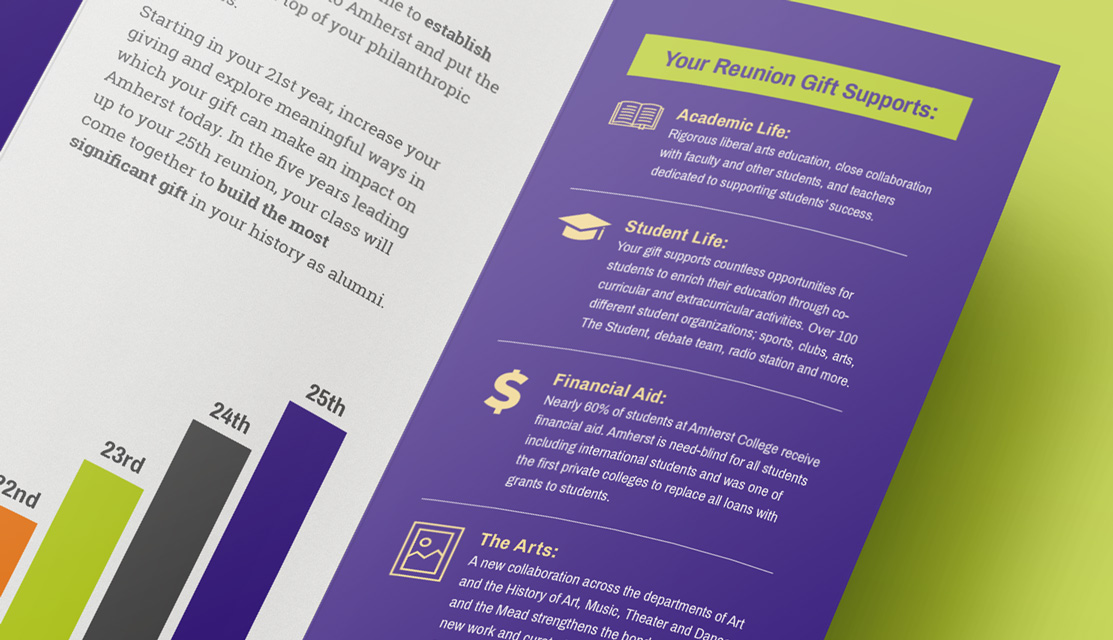 Staff reported that the leave-behind brochure was incredibly helpful for both their volunteers and donors, and twenty-fifth anniversary giving broke fundraising targets and records in 2015 and 2016.