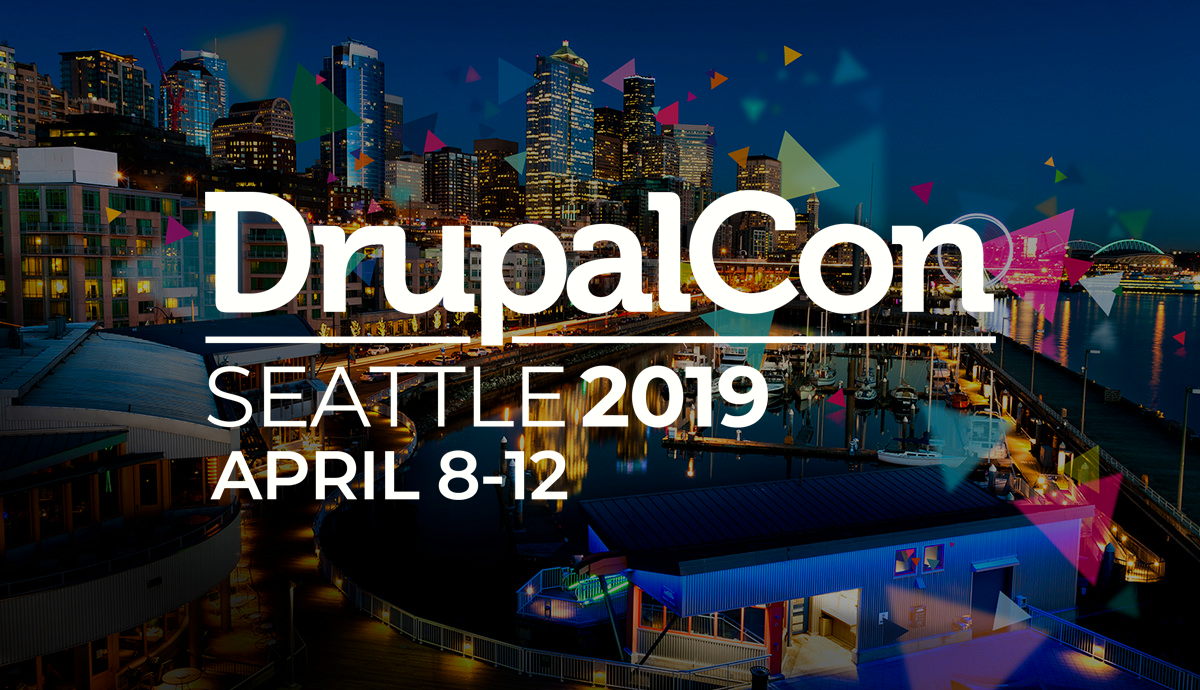 ---
DrupalCon 2019 Schedule
Join us at DrupalCon, the hub of the open web! Meet us at our booth #309 in the Exhibit Hall or connect with us during an event or session below!
---
Join the 2019 DevOps Survey!
Does your team build on Drupal and follow DevOps practices? See how you align with the community!

Rob and Kelly are presenting DevOps: Why, How, and What at this year's DrupalCon and a portion of the talk will be dynamically driven by results from this 2019 Drupal Community DevOps survey.

If you are on a team that builds Drupal sites, and you haven't responded to this survey yet, please respond to its DevOps statements, on behalf of your team, to see the results, with areas of focus and some advice. The results will structure the content of our DevOps workshops and presentations this year in the Drupal Community, including at our DevOps talk at DrupalCon Seattle.

Read more about the survey. | Take the survey.
---
DevOps: Why, How, and What
In this talk, Rob Bayliss and Kelly Albrecht will show, using intuition backed by empirical research, why DevOps is the most important technological strategy of our day. In doing so, attendees will gain the understanding necessary to gain buy-in for DevOps at their organization as well as how to know what might fit a DevOps strategy and what doesn't.

Read more about the talk. | Take the survey.
---
Performance and Scaling Summit
Can you handle growth? From scaling performant Drupal websites to scaling efficient Drupal development teams, the Performance and Scalability Summit is the place for developers, DevOps professionals, decision makers, and other technical stakeholders to plan for growth.

Hosted by experts from Last Call Media, Pantheon, Drupal.org, Aquia Cloud, Lullabot, and Amazee.io.

Learn more about the Performance and Scaling Summit.
---
Group Runs
Bring your running shoes! For those with more energy to burn, those looking to see more of Seattle, or those looking to hit all the Pokestops, join Sean at 6:30 pm Monday - Thursday for Evening Group Runs! We already have quite a few of you signed up for these easy, no pressure, casual runs so if you haven't signed up yet, all are welcome!

Sign up for a group run.
---