Expand
National Census of Writing.
In the midst of sorting massive amounts of data for the National Census of Writing, Jill Gladstein of the Swarthmore College English Department called on Last Call Media to create a usable web data explorer for use by the general public and qualified researchers alike. Survey data was collected from respondents from over 900 higher education institutions. Census questions gathered data about curricular, administrative, and support structures of writing programs in the United States from March 2013 to October 2014.
Census data is extremely important for the Higher Ed community, but the information is only as good as it is accessible. Working closely with the Swarthmore staff, LCM pinpointed what information was the most critical and sought after by administrators and researchers viewing the data. Graphs were designed to optimally visualize survey question responses and search functionality created to easily explore by survey question, institution type and related filters.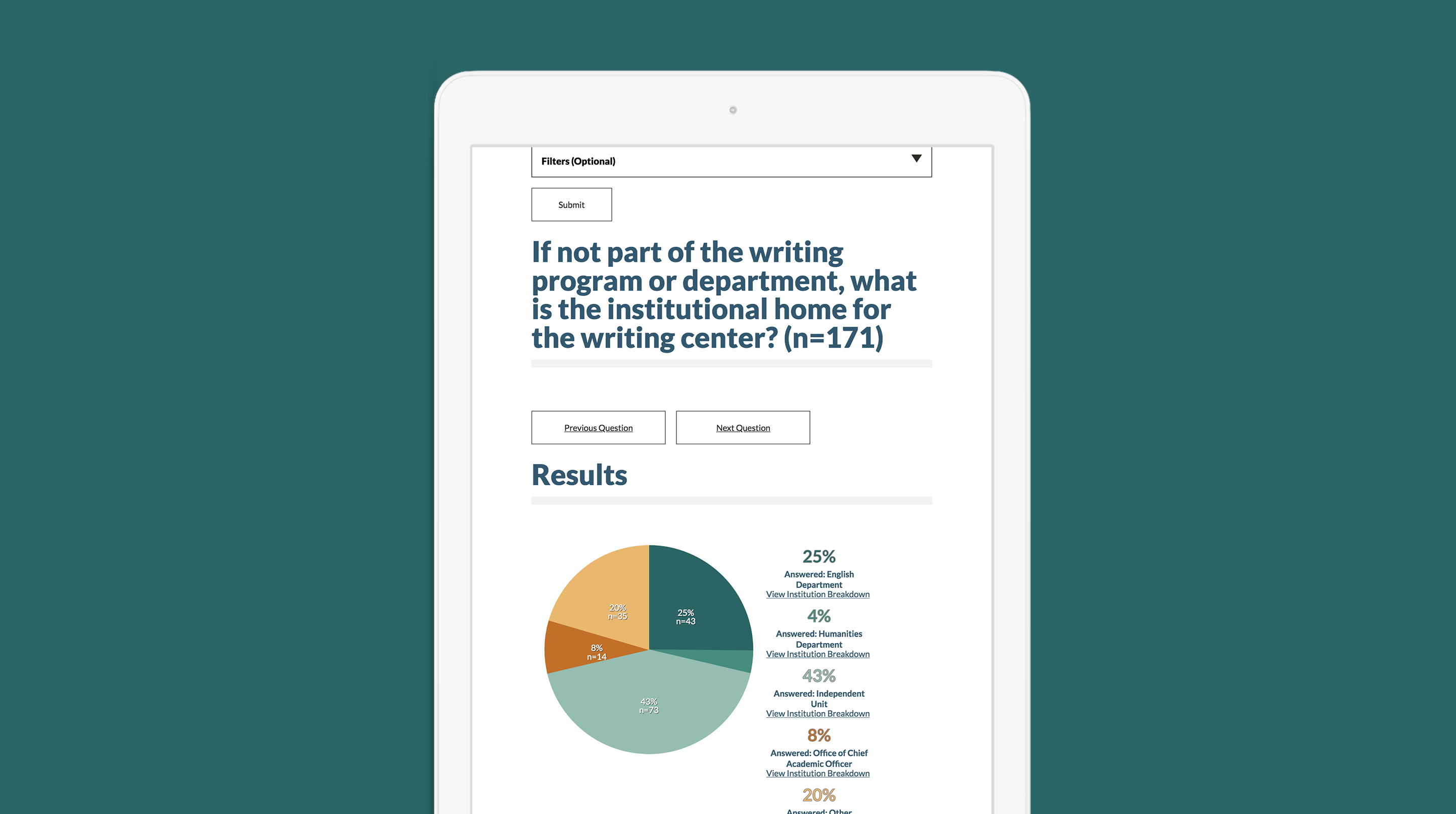 The first iteration of the site launched in time for Swarthmore to unveil its functionality at the Council of Writing Program Administrators 2015 Conference to great praise. The site, in addition to the program's work, has gone on to be featured in Inside Higher Ed being utilized by the general public, researchers and higher education institutions all over the country and is 508 compliant.
The Census is being utilized in ways we never expected.

Jill Gladstein, Swarthmore College English Department