Last Call Media Named A Finalist in 2016 Acquia Engage Awards
Following on our summer of successful launches of higher education projects alongside Worcester Polytechnic Institute, Smith College, and SUNY Potsdam, Last Call Media today announced we have been selected as a finalist for the 2016 Acquia Engage Awards in the higher education category for our work with Haverford College. The Acquia Engage Awards recognize the amazing sites and digital experiences that organizations are building with the Acquia Platform.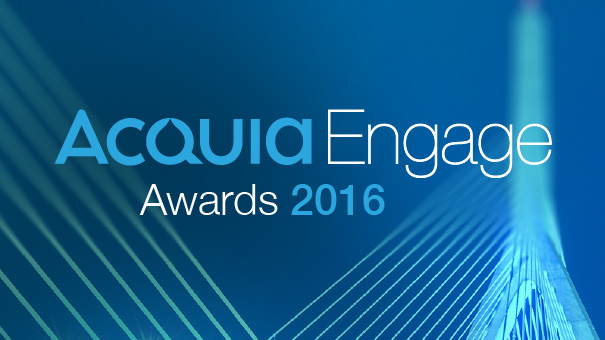 More than 150 submissions were received from Acquia customers and partners, from which 88 were selected as finalists. Nominations that demonstrated an advanced level of visual design, functionality, integration and overall experience have advanced to the finalist round, where an outside panel of experts from the Drupal and web content management communities will select the winning projects. 
Continuous Enablement
Way back in December of 2014 when we got the call from Haverford about redoing their site in Drupal, we thought it was going to be a redesign. After initial conversations, we agreed to do a Discovery and Strategy engagement first to determine what the true needs were and then develop a strategy for solutions. We conducted stakeholder interviews and thought it was interesting that they scheduled their communications team to be the stakeholders. It quickly emerged from these interviews that they were, in fact, the correct stakeholders on this project. 
Haverford's previous site was static with no underlying content management system, forcing departments to ask the Haverford web team to make any changes on their behalf. Haverford needed to allow its users to update and manage the content on their section while preventing them from doing any damage. Last Call Media streamlined the way pages were designed, implemented a solution incorporating Drupal, the Panelizer Module and enough of Haverford's existing tools to succeed in creating a more robust site that met the needs of all of Haverford's stakeholders.
"The Haverford Team really jumped in and took off with it. It was really great!" shared Kelly Albrecht, LCM Senior Producer.  
You can read an update about some exciting updates Haverford has made since Last Call Media was nominated here, and hear Last Call Media's Acquia Certified Grand Master Developer, Jeff Landfried share details of his experience with the original project here.  
Winners will be announced at Acquia Engage in Boston from November 1-3, 2016. 
Contact us to find out how we can help you with your next project!